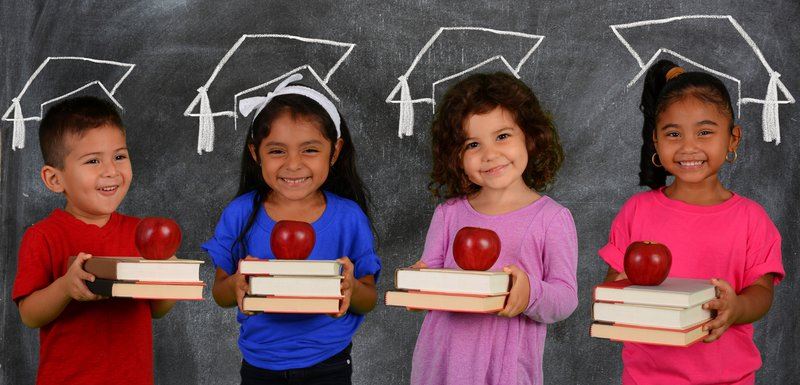 Want A HEAD START On Education?

Would you give your child a head start on education if you could? The Ennis Independent School District is providing just that to eligible students in the district. Ennis ISD has partnered with Region 10 Education Service Center to provide classes under the federally funded Head Start Program. Ennis currently has four Head Start classes every Monday through Friday from 7:45 am until 2:35 pm to service income eligible four year olds and their families. In recognizing that parents are the most important teachers a child will ever have and that home is the most important classroom in a child's life, Head Start not only educates the student but works with the family. Head Start provides to each student free school supplies, nutritious breakfast, lunch and snacks.

Each classroom is staffed with a certified teacher and a trained Instructional Aide so that the adult to student ratio in the classroom is 1:10. Using the Ennis ISD adopted Sopris West curriculum, along with the High Scope educational approach students have a fun hands-on learning experience.

The day begins with pledges, and songs which teach the days of the week, months of the year, daily weather reports, and other things bright-eyed, eager-to-know Pre-K children get excited about. Throughout the course of the day they have fun learning about themselves, their world, the ABC's, writing their name, numbers, science, history, colors, social skills, how to follow instructions, and of course brush their teeth and have 'rest time'. This makes for a very busy day.

Head Start also offers many enrichment activities. Bus Safety and Pedestrian Training is held so that students and parents know the safety rules on the bus. This year, Head Start students have taken an October field trip to the Pumpkin Patch in Grand Prairie, Texas to enrich their experience of the letter 'P' as well as the Fall season and the study of how seeds grow to food. They have been to the Ennis Public Library where Santa read Christmas stories as the students sat amid the library's treasure of literary adventures. The Ennis Fire Department has visited the school and presented a Fire Safety program which included puppets, real firemen, and a close-up look at a real fire truck. In January the Head Start program held a Sock Hop for their Family Fun Night event. Other enrichment activities were The Fatherhood Events, concluding with Transition to help students and their families as they move into Kindergarten.

Knowing that reading is important to a good learning experience, Head Start participates in promoting literacy. Programs such as D.R.E.A.M. (Dads Reading, Educating, and Mentoring), RIF (Reading is Fundamental), and the '2-Week Reading Challenge' encourage family involvement. In addition to the campus school library Head Start provides a Lending Library in the Head Start office which is accessible to the students and members of their families. Besides the children's books expected to be found on an elementary campus our Lending Library also contains books for parents that cover furthering their education, discipline, parental involvement, fatherhood, and many other topics which can help parents rear healthy students.

Head Start encourages the participation of parents in their child's education by holding open monthly parent meetings, publishing a monthly newsletter (put together by a parent), working with parents through parent committees and Policy Council. Head Start also uses self-assessment group discussions to maintain the quality of the program and holds parent education sessions on subjects requested by the parents. Parents are welcome to volunteer in the Head Start program. Trainings are held for each of these opportunities to make participation less intimidating and more productive for the parents, the school, and the program.

The following are assigned to assist Head Start families throughout the year: The Health Specialist works with families and the school nurse, to keep student immunizations current, keep track of current wellness doctor and dentist visits, and perform or assist with health screenings. The Family Service Specialist assist families with meeting basic needs, continuing their own education, holding parent education sessions on subjects requested, and referrals. The Mental Wellness Consultant assist, in the classroom, and helps parents who request information on discipline, abuse, shelters, learning situations, and other confidential needs. The Nutritional Consultant, assists families with nutritional information and suggestions. The Site Facilitators work in the Head Start office with the student files, recruitment, enrollment, facilitating meetings and activities, identifying and locating a specialist when a family needs assistance.

Head Start accepts applications all year long. Students must be four years old by September 1st. In order to give your child a Head Start on learning, please pick up an application at the Head Start Office at Carver ECC, 600 E. Martin Luther King or give us a call at 972-872-3743 with questions about the program.