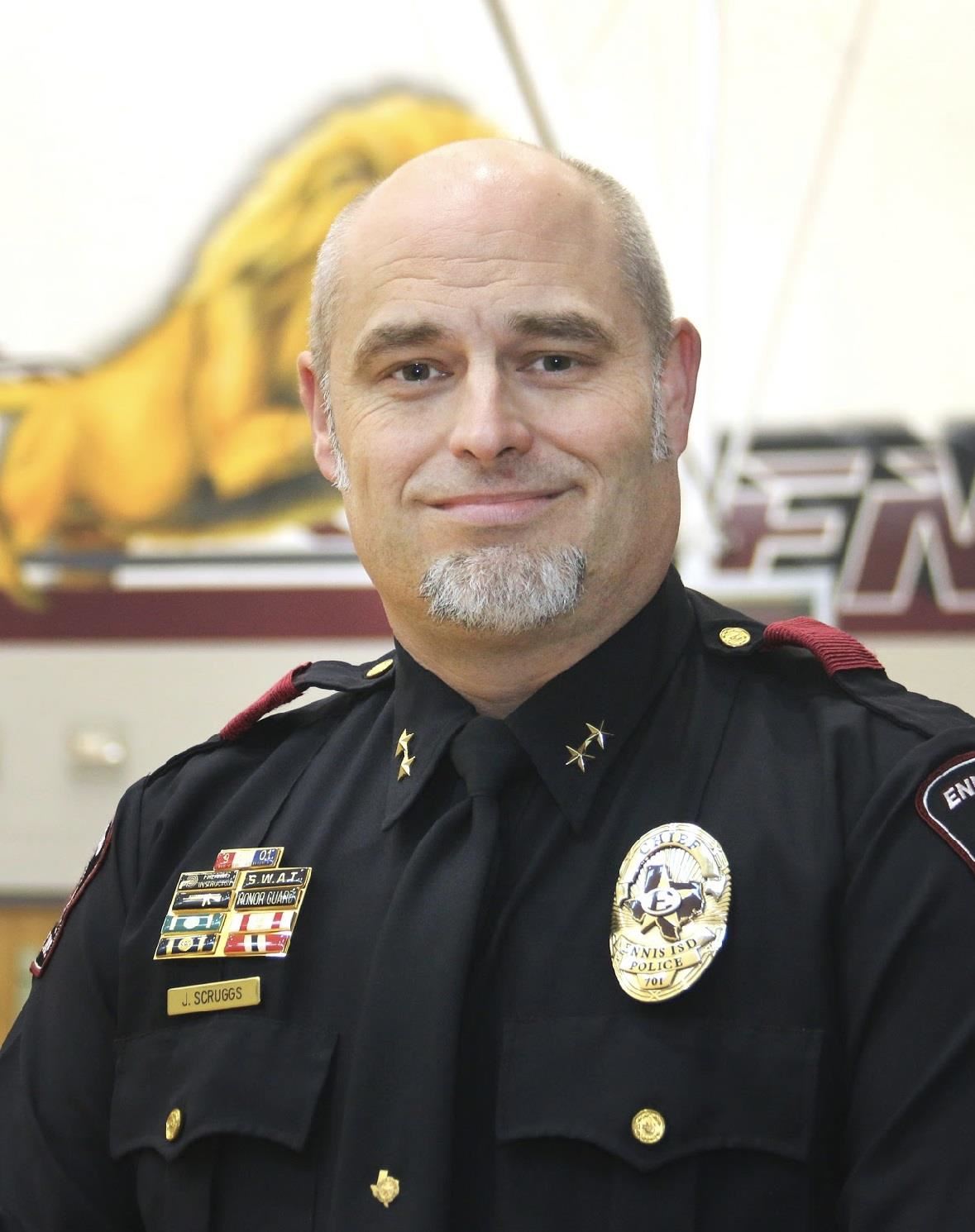 Phone: 972-872-3509
Email:
Degrees and Certifications:
Chief Jeremy Scruggs #701

Chief Scruggs was born in Jacksonville, Texas, and attended public schools in Athens where he graduated from Athens High School in 1998. Following his graduation from High School, he attended and graduated from the East Texas Police Academy in 2002.

He began his career in law enforcement in 1998, serving as a Detention Officer and later Sergeant until 2002.

Following his graduation from the police academy, he became employed with the Gun Barrel City Police Department followed by the Jacksonville (TX) Police Department.

In 2006, Chief Scruggs joined the Corsicana ISD Police Department. Over the next 11 years, he served as Police Officer, Sergeant, and Assistant Chief of Police. During his tenure, he also served as an Assistant Varsity Coach / Goalkeeper Coach for 4 years. On April 3, 2017, Scruggs was named Chief of Police for Ennis ISD.

He currently holds the Master Peace Officer, School-Based Law Enforcement Officer, Firearms Instructor, Patrol Rifle Instructor, and SWAT certifications from TCOLE. He is also a basic physical defense instructor through RAD as well as a Standard Response Protocol trainer.

Chief Scruggs is a member of TSDPCA, TPCA, IACP & TMPA.

Chief Scruggs currently serves as the 3rd Vice President of the Texas School District Police Chiefs' Association. Prior to his appointment to the 3rd Vice President's position of the Texas School District Police Chiefs' Association, he served as Region 3, Director.