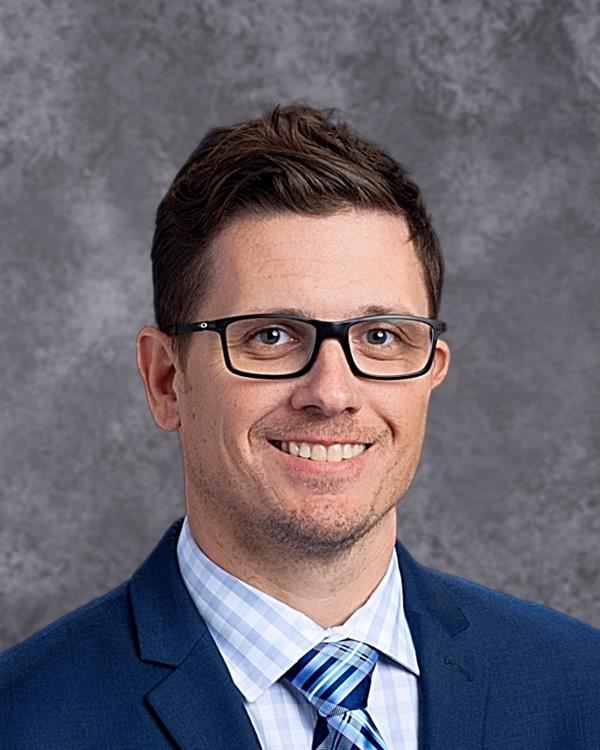 Phone: 972-872-3850
Email:
Degrees and Certifications:
Christopher Cravey
8th Grade Assistant Principal
Schools/Degrees:
North Lake Junior College, Associates of Arts

University of Texas at Arlington, Bachelors of History

University of Texas at Arlington, Masters in Educational Leadership and Policy Studies
Experience:
Barnett Junior High, Social Studies Department Chair
Philosophy of Education:
A safe and welcoming learning environment is conducive to acquiring and mastering the knowledge and skills for a learner to successful. Communication is essential in creating an environment where students can learn and grow. Strong relationships between schools, families, and the community are essential to the academic success of all students. Education is a shared responsibility between all stakeholders, with the best results coming when all contributing stakeholders work together. I believe the three most critical dynamics of school improvement are teaching and learning, school climate, and family involvement. Students need to be given the opportunities to learn and master contents and concepts through a variety of platforms and opportunities. Students, given the chance to collaborate with their peers, work and learn in the community, and challenged to apply their knowledge in real world situations or applications, will have the foundational skills needed to be successful in post-secondary education or career. Academic rigor is at the heart of improved student learning and growth. Educators must identify essential learning targets, set clear goals and objectives, create performance-based assessments to accurately measure student learning, and then develop lessons that foster student engagement toward achieving learning targets while giving opportunities for application at various levels along the way to mastery. High standards for learning must be expected and communicated to all students. When we unify our efforts around a strong vision, sound educational practices, professionalism, and an environment of collaboration and collegiality, we create an environment for meaningful learning. This positive learning environment embraces the concept that schools are for students and achievement.
Strong relationships between schools, families, and the community are essential to the academic success of all students. Research tells us that the greatest indicator of student success is the level of family involvement in education. This comes at a time when more children than ever before in United States history have working mothers and fathers. Therefore, schools must take the initiative in developing and sustaining effective partnerships. A well-planned visionary partnership is necessary for all students to succeed. Change in education must be systemic, sustainable, and effective as measured by increased learning for all students and adults. I believe that for sustainable, effective change to become imbedded in our practice, school leaders must develop a vision that values and utilizes shared leadership. We need to involve all teachers, administrators, parents, and the community in the change process. Finding new solutions to new problems requires a shared sense of urgency, a common vision, and a deeper level of active engagement. Teachers need to feel valued as part of the solution to the problem, more than merely an agent of change for acceptance to occur. If our goal is to improve student achievement, then teachers, staff, parents, and the community must share the problem and solution with the understanding that they are accountable to its success. They must be committed to the shared vision for change.
Family:
I am married to Stephanie, who is also a teacher, and we have an amazing son, Bryce.